UPCOMING EVENTS
Great Scale Model Train Show
Feb. 2-3
Maryland State Fairgrounds
Timonium, Baltimore County
Tri-State Photography Exhibition
Feb. 7 – March 2
Saville Gallery
Cumberland, Allegany County
Hancock Winter Festival
Feb. 9
Washington County
Master the Mountain
Feb. 9-10
Wisp Resort
Deep Creek Lake, Garrett County
Annual Antique Show & Sale
Feb. 9-10
LaPlata High School
Charles County
The Great Baltimore Fire Motor Coach Tour
Feb. 10
Fire Museum of Baltimore
Lutherville, Baltimore County
Seaside Boat Show
Feb. 15-17
Ocean City Convention Center

Oakland Winter Fest
Feb. 15-17
Garrett County
Elkton's Own Antique Roadshow
Feb. 16
Cecil County
Chesapeake Oyster and Beer Festival
Feb. 16
National Harbor
Prince George's County
National Outdoor Show
Feb. 22-23
Golden Hill
Dorchester County
Wine Expo 2013
Feb. 24
Harford Community College
Bel Air
Baltimore Boat Show
Feb. 28 – March 3
Baltimore Convention Center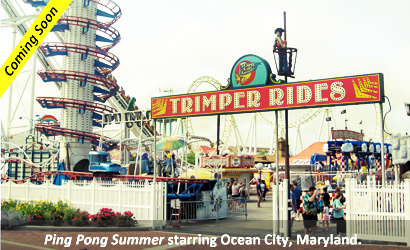 Restaurant Weeks
Explore new cuisines or places you've wanted to try – with prix-fixe menus during these local culinary promotions.

• Baltimore County Restaurant Week, through Jan. 27
• Howard County Save and Savor Global Flavor, through Jan. 28
• Baltimore Restaurant Week, Jan. 25 – Feb. 3
• Calvert Restaurant Week, Feb. 1-10
• Annapolis Restaurant Week, Feb. 25 –
March 3
Black History Month
A Tubman Wreath-Laying Ceremony at Harriet Tubman Memorial Garden, Feb. 2 in Cambridge, begins an Eastern Shore commemoration marking the centennial of the Underground Railroad conductor's passing. Guided tours of Josiah Henson Park in Bethesda run every Saturday in February. Henson's 1849 autobiography inspired Harriet Beecher Stowe to write Uncle Tom's Cabin. Sotterley Plantation in Southern Maryland holds a Second Saturday Series event, Feb. 9, in tribute to Black History Month, Slavery, Resistance and Freedom.
Cars, cycles and vans
Imagine yourself on the highway with one of these beauties. Get an up-close look at the latest in autos, trucks, hybrids, motorcycles and RVs. The Motor Trend International Auto Show runs Feb. 7-10 at the Baltimore Convention Center. About 20 minutes north, the Maryland State Fairgrounds in Baltimore County hosts the Timonium Motorcycle Show, Feb. 8-10. It's also the venue for the Maryland Recreational Vehicle Show, Feb. 15-17 and 22-24.
Civil War stories
Washington County Museum of Fine Art in Hagerstown presents Tamela Baker, editor of America's Civil War magazine, who will discuss The War You Might Have Overlooked, Feb. 7. The Maryland Historical Society Players stage a Maryland Civil War Black History Month Tribute Program, Feb. 9 at the Society's downtown Baltimore location. And, the Frederick County Civil War Roundtable lecture for Feb. 21 at the National Museum of Civil War Medicine is titled Science of Civil War Photography.