NEWS IN BRIEF


Gov. O'Malley's budget supports arts industry
Speaking to more than 400 arts advocates who gathered in Annapolis, Feb. 20, for Maryland Arts Day, Lt. Gov. Anthony Brown said: "In Maryland, the arts support more than 11,000 jobs and $399 million in salaries with a total economic impact of $1 billion. That's why in our proposed budget, we're investing $15.2 million in the arts in Maryland—a $2 million increase from last year."
Dominick E. Murray, secretary, Maryland Department of Business and Economic Development, told the group: "Our public investment in the arts plays a vital role in the health of our economy and in the lives of all citizens across the state." He noted that the state has 20 designated arts and entertainment districts, where arts-related enterprises fuel community development.
The advocates met with state legislators in individual meetings to make the case for continued state funding of the arts. Convening in the Miller Senate Office Building, they also heard remarks from Speaker of the House Michael E. Busch and Senate President Thomas V. Mike Miller Jr., in addition to Matthew Gallagher, chief of staff for Gov. Martin O'Malley, and Sen. Richard S. Madaleno Jr., a Montgomery County resident who is a member of the Maryland State Arts Council.
Maryland Citizens for the Arts, which organizes this annual event, uses the occasion to announce the recipient of its Sue Hess Maryland Arts Advocate of the Year Award. This year's winner is Susan S. Farr, executive director of the Clarice Smith Performing Arts Center at the University of Maryland in College Park. Since coming to the Smith Center in 1999, Farr has forged ties with diverse communities across Prince George's and Montgomery counties. The center presents more than 600 free events each year.


March weekend honors Tubman anniversary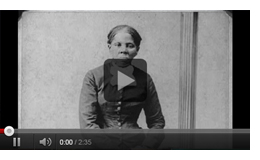 In tribute to the centennial anniversary of Harriet Tubman's passing, a variety of events will be held during the March 8-10 weekend on the Eastern Shore, including a ribbon-cutting for the Harriet Tubman Underground Railway Byway and a ground-breaking for the Harriet Tubman Underground Railroad State Park. Both ceremonies – to be attended by state and national dignitaries – will be held Saturday morning, March 9, along Route 335 near Blackwater National Wildlife Refuge. A limited number of public seats are available online.
An artist's reception at the Museum of Rural Life in Denton (Caroline County) starts the weekend, Friday, March 8. It marks the opening of an exhibit of paintings and drawings by Mark Priest, which were inspired by Tubman's connection to the Underground Railroad. Priest spent the past decade following the routes of the Underground Railroad and researching Tubman's life.
Also on Saturday, March 9, Underground Railroad historian Tony Cohen leads a one-mile walk during the afternoon of the annual Eagle Festival at Blackwater, outside of Cambridge (Dorchester County). That evening, the Harriet Tubman Museum and Educational Center in downtown Cambridge hosts a banquet at Governor's Hall in Sailwinds Park to honor Tubman's life and legacy. Underground Railroad historian Clara Small and jazz musician Marcus Shelby are part of the program. Shelby and his quartet then perform in a Tubman-tribute concert, Sunday afternoon, March 10, at the Hyatt Regency Chesapeake Bay Resort in Cambridge.
Tickets for the art reception, banquet and concert are available online. Or, call 1-800-522-T0UR or 410-228-1000.
Maryland appeals to filmmakers
With a nod to the recent Oscar telecast, the Maryland Office of Tourism is reminding visitors – from in and out of the state – that they can see numerous places where movies were made in Maryland. Barry Levinson and John Waters – two Maryland natives who attained cinematic prominence – filmed many of their movies here.
Maryland's appeal for filmmakers starts with its diversity of locations – all in relative proximity, says Jack Gerbes, director of the Maryland Film Office. "It's a plus for filmmakers when they can move from an urban setting like Baltimore, to open horse country just north of the city, to a waterfront town along the Chesapeake Bay or to the flat landscape of the Eastern Shore – all within an hour or two."
The list of Maryland-made productions that come out this year includes Better Living Through Chemistry, an independent film shot in Annapolis. The vacant Johnson's Building, at the corner of State Circle and Maryland Avenue by the historic Maryland State House, was turned into a drug store for the film, which stars Olivia Wilde, Ray Liotta and Sam Rockwell.
Ping Pong Summer, a coming-of-age comedy filmed in Ocean City, will also be a 2013 release. Its cast features Susan Sarandon, Amy Sedaris and John Hannah. Written and directed by Maryland native Michael Tully, the movie is set in Ocean City during the 1980s. Filming locations included Trimper's Rides, a boardwalk amusement park that dates back to the turn of the 20th century.
Maryland, oh Maryland, how do I love thee?
Why do you love Maryland? A new web site – the Maryland Love Project – is accepting photos, tweets and stories from the public in response to that question. Launched by Gov. Martin O'Malley in mid-February, the site is the product of a partnership between the state of Maryland, Maryland State Arts Council, Baltimore Love Project and Digital Harbor Foundation's STEM Engine program.
"By harnessing the power of crowd sourcing," said Gov. O'Malley, "we'll be able to showcase all of the reasons why people love Maryland while shining a light on the important role that the arts and technology play in our communities."
"The Maryland Love Project is a reflection of the creativity and the spirit of community that exist in our state," said Theresa Colvin, executive director, Maryland State Arts Council. "Public art has a powerful way of reinforcing those connections in beautiful and interesting ways."
"By designing and creating the website for the Maryland Love project, high school students in the STEM Engine program took a little piece of ownership on a project that they should be proud of and that all of Maryland should truly love," said Shelly Blake-Plock, co-executive director of Digital Harbor Foundation.
View a related item in The Baltimore Sun.


1812 commission offers new round of grants
The next window for submitting proposals to the Star-Spangled 200 Grant Program begins March 1 and closes May 1. Grants help nonprofit organizations and government entities develop projects that promote resource stewardship, education, and tourism and economic development – all of which promote participation by Marylanders in the state's War of 1812 bicentennial commemoration.
Program guidelines, applications and a list of previous grant recipients are available online. For more information, call or e-mail Bill Pencek, executive director, Maryland War of 1812 Bicentennial Commission, 410-767-6289. The program's next grant round is in the fall, Sept. 1 to Nov. 1.
Winter restaurant weeks extend into March
Expand your appetite for new culinary experiences with these local restaurant weeks. View the online sites below for more information about each event.
Remember the Ark and the Dove on Maryland Day
Two boats of English settlers sailed up the Chesapeake Bay in March 1634. After landing at St. Clement's Island, they established the colony of Maryland. Celebrate the anniversary of Maryland's founding at these Maryland Day commemorations: March 22-24 in Anne Arundel County's Four Rivers Heritage Area; March 23 in Historic St. Mary's City (site of the first settlement); and March 25 at St. Clement's Island Museum. The first Maryland Day occurred in 1903, when the State Board of Education selected one day during the school year to be dedicated to Maryland history.
Registration open for 1812 conference in June
The Maryland War of 1812 Bicentennial Commission, U.S. Naval Academy and U.S. Navy's Naval History and Heritage Command will jointly host a War of 1812 bicentennial conference at the Naval Academy in Annapolis, June 12 to June 15, which is titled From Enemies to Allies: An International Conference on the War of 1812 and its Aftermath. Scholarly papers will be presented on topics linked to the historic significance of the war and the changes that resulted in domestic and international affairs for the U.S., Canada and Great Britain. Pre-conference tours of sites linked to Maryland's role in the War of 1812 are available on Wednesday, June 12. Register for the conference online. For more information, call or e-mail Kathi Ash, 410-767-6341.